Event Details
Take on one of the New Seven Wonders of the World, Machu Picchu, and the stunning Inca sites surrounding Cusco in this amazingly unforgettable Peru adventure.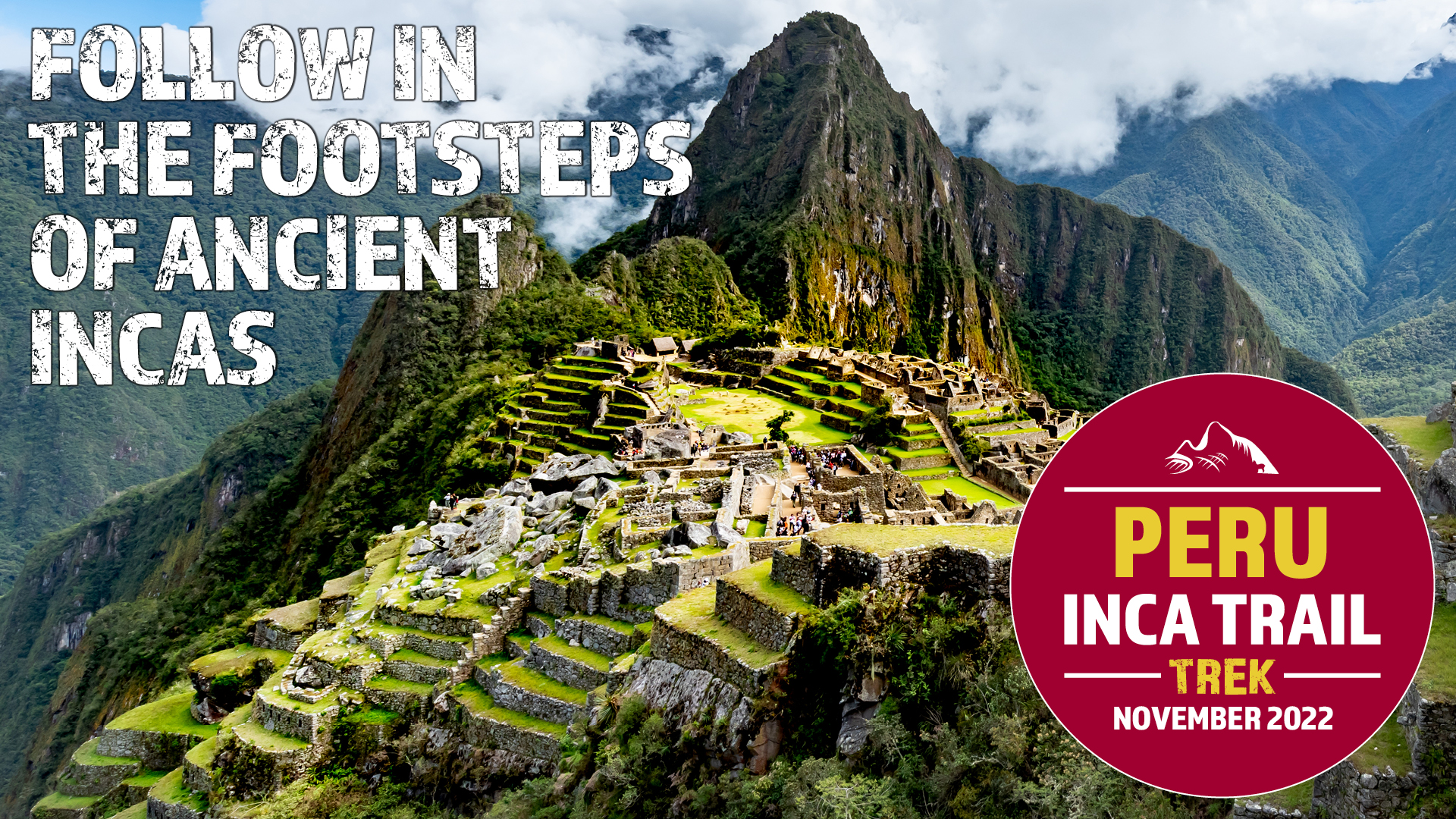 Our 10-day trip will begin in the Inca Capital of Cusco, a fascinating city full of colonial charm, where we'll acclimatise to the 3,300m altitude. Once we've discovered the famous Inca sites in the surrounding area, we'll begin our once-in-a-lifetime Inca trail trek to Machu Picchu. The trail encompasses three high mountain passes - the highest being 4,200m - and will definitely test us, but upon seeing the sight of Machu Picchu through the Sun Gate, any fatigue will be forgotten as we stand proudly together. From porters and chefs to medics and guides, you will be supported every step of the way as you take the journey to tick this amazing adventure off your bucket list!
Want to know more?
If you want to know more then make sure to check out the challenge brochure online which contains everything you need to know. We've also put together some helpful sections on our website including; ideas on fundraising for my challenge, our fundraising toolkit and answers to questions that supporters have asked in the past. If you have any further questions please don't hesitate to drop us an email to challenges@loros.co.uk, or give us a call on (0116) 231 8431. We'd be more than happy to talk you through the trek in more detail.
Pricing information
Option A - Minimum Sponsorship
You pay an initial registration fee of £299 and then pledge to raise a minimum of £3574 + Trekking Permit £200 + Airport Tax and Fuel Surcharge Contribution: £250. LOROS will then cover the cost of your challenge as long as you've raised at least 50% of your target before the Trek.
Option B - Self-Funding
You pay an initial registration fee of £299+ Self Funding £1787 + Trekking Permit £200 + Airport Tax and Fuel Surcharge Contribution: £250.
We still ask you to raise sponsorship for LOROS Hospice however, you are free to set your own target.
What support can you expect from LOROS?
When you sign-up for a challenge like this, we won't just leave you out in the cold. There's a range of support on offer, from the moment you sign-up, right through to you returning back home!
 All participants will have access to:
A fundraising pack full of amazing ways to get sponsorship
A Facebook and WhatsApp group so you can meet other members of the team, keep in touch and help

Help/advice from the LOROS fundraising team, who will be on hand to help you throughout. Whether it's fundraising tips, or simply borrowing some buckets or collection tins there are lots of different ways we can support you.
Flexible fundraising deadlines if you're struggling to reach your target, with up to four months after you complete the challenge to collect in all your funds.
 We expect places to go fast, so please book yours right now by using the "book your place" button at the top of this page! 
For enquiries, please contact Alison Pettit, Fundraising Co-ordinator by email at challenges@loros.co.uk or call (0116) 231 8431.