Event Details
Forbidden - Bring The Beat Back are celebrating a truly golden era – bringing together the DJs, clubbers and soundtracks to the late 90s and early 00s club scene.
Across two rooms, they will showcase the tougher sound of its popular main room plus all the house and trance that made Club City (at Lee Circle) the place for a generation of clubbers to start their weekend.
With Forbidden favourites Sarah G, Neil Appeal, Ian Willis, Andy Bagguley and more; clubbers new and not-so-new(!) will get the chance to experience a 'Forbidden Friday' all over again.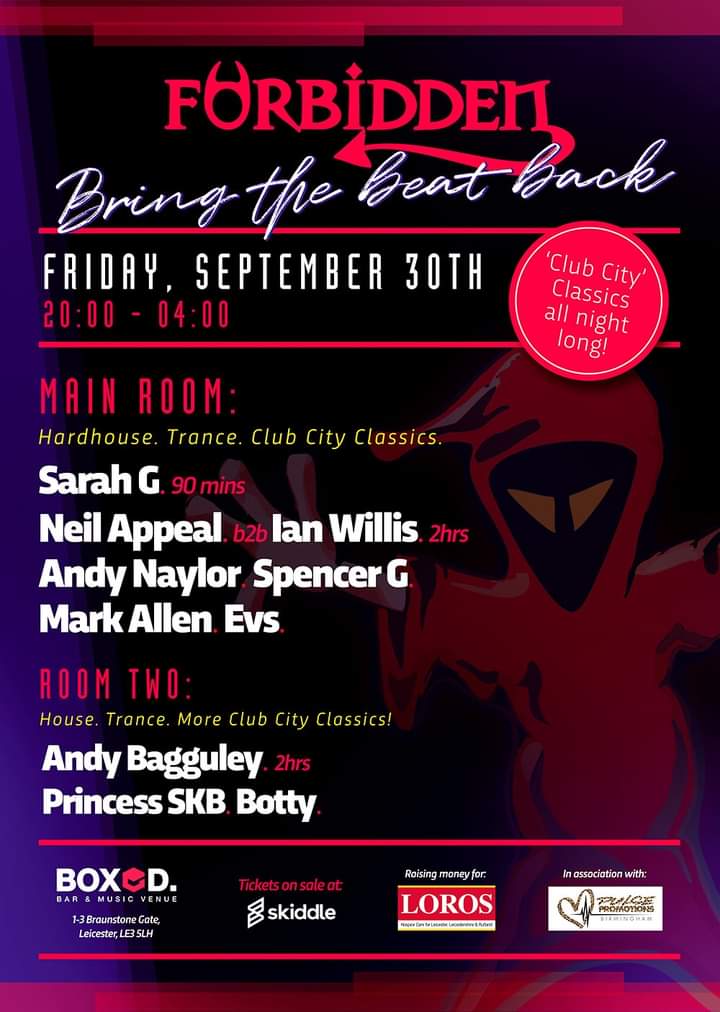 For every ticket sold, £1 will go directly to LOROS which is a charity very close to the organisers.
For younger clubbers, this is the first opportunity to experience a Forbidden Friday night. For the more experienced raver, this is a chance to do it all over again – the DJs of the time playing the music of the time so for one more time, let's "BRING THE BEAT BACK!"

Tickets start from just £10 (plus booking fee) and are on sale now at www.skiddle.com/e/36088970
 Find their secret Facebook group at www.facebook.com/groups/5398090115