Event Details
Celebrate the magic of the season with LOROS Hospice at our enchanting LOROS Christmas Concert, sponsored by Lawson West on Wednesday 20th December.
You can expect an exciting programme of music, featuring the combined choirs of Simon Lubkowski. There will be traditional festive carols that will not only fill your heart with holiday cheer but will also have you singing along.
We hope you can join us at Leicester Cathedral in the heart of Leicester's Old Town.
Doors will open at 7pm, and the concert will start at 7:30pm.
Secure your ticket now and be a part of this magical evening that shows how much your care this Christmas. By joining us, you'll help to raise vital funds for our patients and their families during this festive season.
Ticket prices:
Tickets: £18
Concessions (under 16 only): £15
Important information
Due to the ongoing building works on the Cathedral site, the main entrance to the Cathedral will be on Guildhall Lane – opposite the NHS Blood Donation Centre.
Long-stay car parks are available nearby at St Nicholas Circle NCP (next to the Holiday Inn, postcode LE1 4LF) and at the Highcross Shopping Centre (accessible from Vaughan Way, postcode LE1 4QJ).
About the Musicians
Award-winning singer and musical director Simon Lubkowski presents a combined choir of some of his most talented choirs; including Knighton Community Choir, Lux Acapella, Ratcliffe Chorale and The Pantones (Leicester LGBT Centre Choir).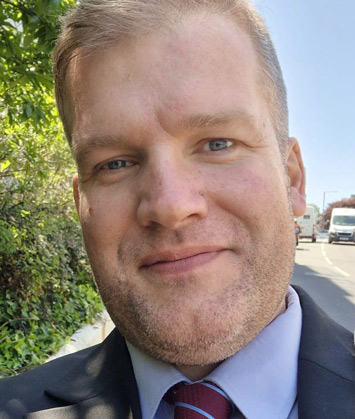 Our sponsors
With sincere thanks to Wilson Browne and Lawson West for making this enchanting event possible.